PORCELAIN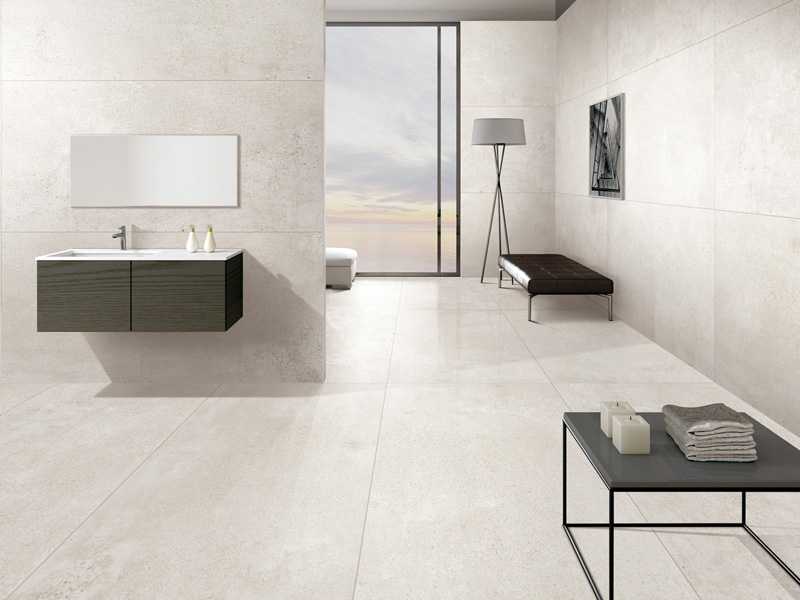 Extruded porcelain tile made in Spain. Designed for indoor and outdoor uses. Matte finish makes it a great choice for both commercial and residential applications.
A new concept of elegance with a surface packed with colour nuances and with different lines and textures.
A unique porcelain line with the look and feel of authentic aged wood. Made in Spain.
Glazed porcelain with stone like textures and an edgy urban feel. Suitable for floors or walls. Available in 12"x24"
Porcelain tiles made to look like rough cement. Available in 3 colours in a 12"x24" size.
Porcelain with the look of concrete. Available in 12" x 24".
Courtyard, is available in 3 colours with a lappatto finish.
Off-white porcelain with intricate detailing and relief. Ideal for feature walls! Available in 12"x24".
Increadable looking Porcelain tiles made to look like weathered boards. Made in Spain, available in six colours.
Porcelain tiles infused with glass chips, creating that mid century terrazzo look, but ease of tile installation.
Tiles featuring animal prints and textures. Available in 18"x18"
Firestone Series is a faux Basalt tile. Full body porcelain, available in five colours.
Rich colours and deep textures with the look and feel of leather.
The next generation tile offering the real look and feel of travertine, but without the maintenance. This tile is rated for indoor and outdoor use.
Product of Spain, the Marbella collection offers the beauty of of encaustic concrete tile, but with the maintenance and durabilty ease of porcelain tiles.
Modern metallic look porcelain with textures and colour variation much like what you'd expect from metals that have acquired a patina over the years for an industrial feel.
Contemporary rectified porcelain in solid colours with matte, rough, and polished finishes. Made with 60% recycled content. 2"x2" and Bullet mosaics also available. Other sizes available by special order, please enquire.
Glazed porcelain tiles from Spain. Neutral colours and ease of maintenance make this tile a great choice for low traffic floors and wall applications.
A smooth, modern looking porcelain with subtle lines. Available in 2" x 2", 24"x24", and 12" x 24".
A neutral coloured, yet lively, series characterized by sweeping lines and a stone look. Available in 12"x24"
Inspired by journeys of discovery, Odyssey floor tiles are suitable for bathrooms, kitchens, conservatories and exteriors in a variety of sizes, colours and patterns.
Polished porcelain tiles with the look of vein cut travertine. Available in 12"x24"
Glazed porcelain tiles made in Spain. Pattern tiles are random pattern, sold in boxes of 10pc.
Made in Spain, these planks are 7 3/4"x48" with a beautifully worn stained wood-look finish.
Glazed to look like a honed natural stone, with three great colour options.
Italian made, 6"x36", rectified porcelain with a scraped wood-look finish.
Simento collection is a subtle cement looking porcelain available in a 12"x24" tile.
A waxed terra cotta imitation porcelain that will give you this awesome Mediterranean punch you're looking for!
Get the look of travertine with the durability of porcelain. Available in various sizes for floor or wall applications.
Tradition patterns glazed on 8"x8" tiles to create a very distinctive space. Machine made tiles from Spain.
Made in Italy, the Verona collection is the most authentic looking marble porcelain tiles in the market. Available both matte and polished finishes.
Full body porcelain made in Great Britain. Endless pattern possibilities available to create that true Victorian floor you have been searching for.
Italian made 9"x36" rectified porcelain with a vein cut stone like finish with deep textures.