VICTORIAN FLOOR TILES
Full body porcelain made in Great Britain. Endless pattern possibilities available to create that true Victorian floor you have been searching for.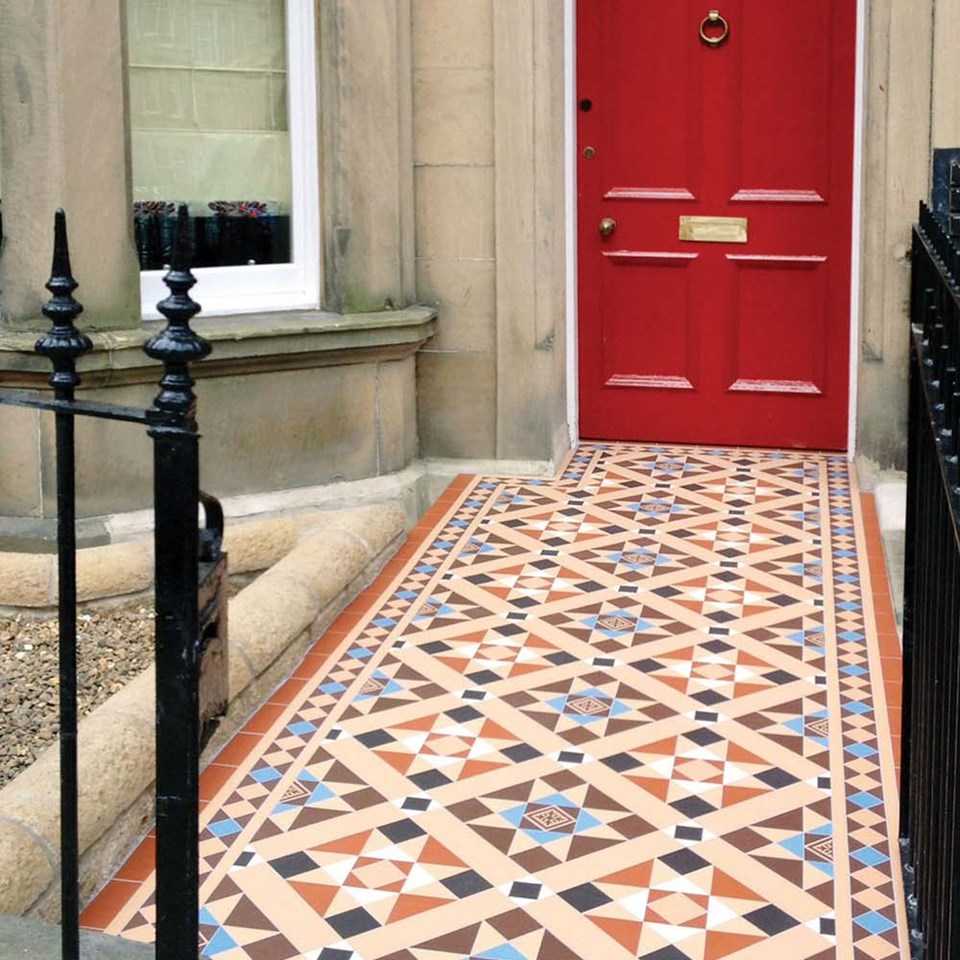 Simple pattern or design can be elevated with colours which opens the door to endless colour combination and possibilities.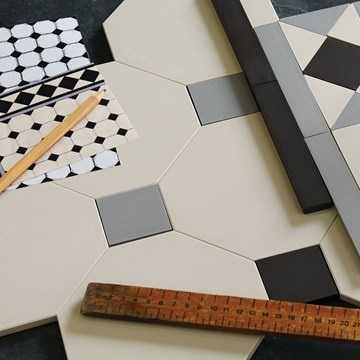 Layouts and borders are made up with various shapes with different sizes.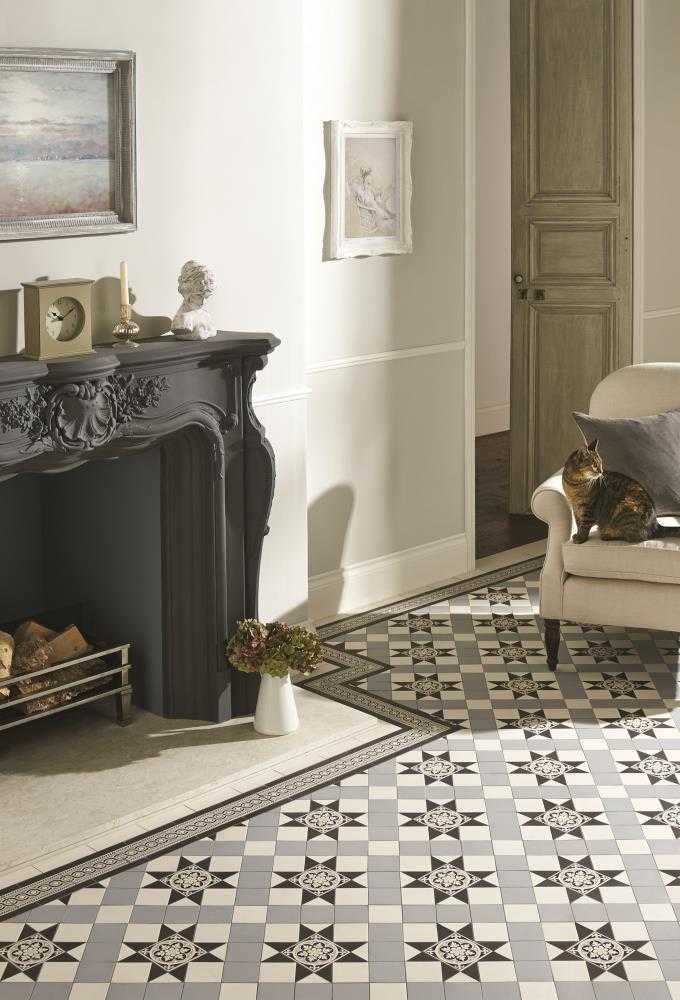 Beautiful hand decorated designs that can be used as drop-ins within patterns and/or borders.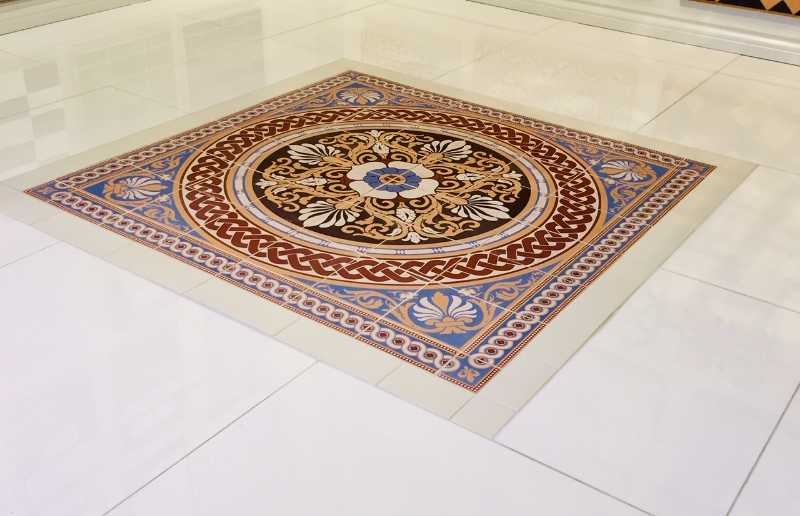 These hand decorated tiles are the ideal complement to the plain colours.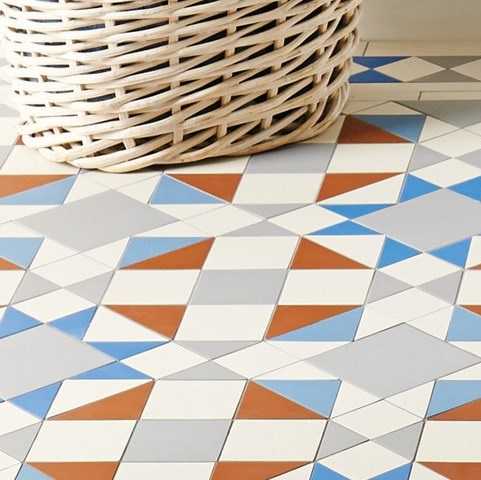 The patterns, borders and corners can be created in any colour and combination you choose!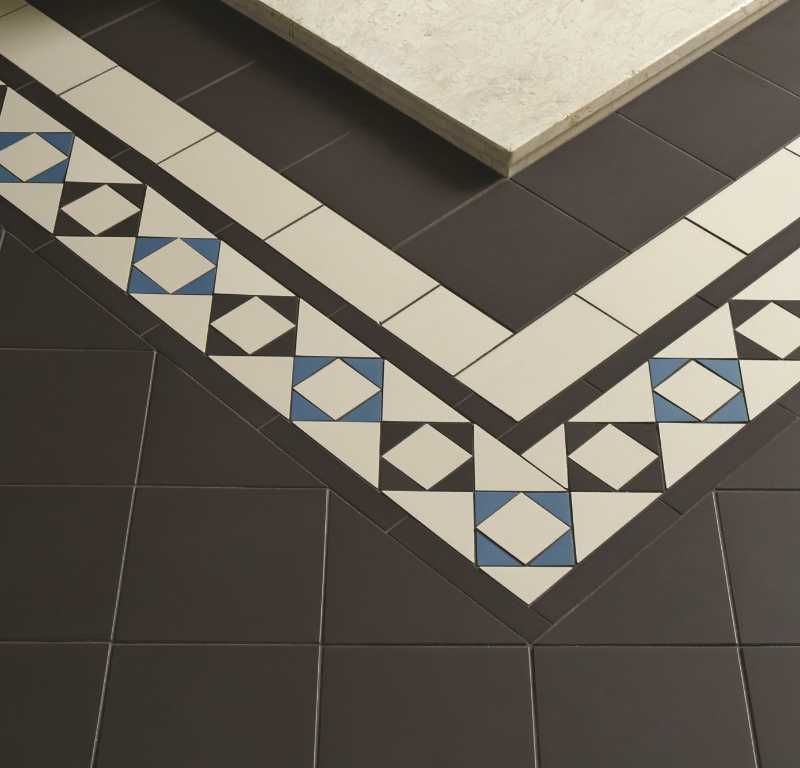 The beauty of borders is their flexibility - they can be expanded or contracted by adding or removing rectangles or different widths to negotiate around trick and irregular angles and fill gaps around the edges.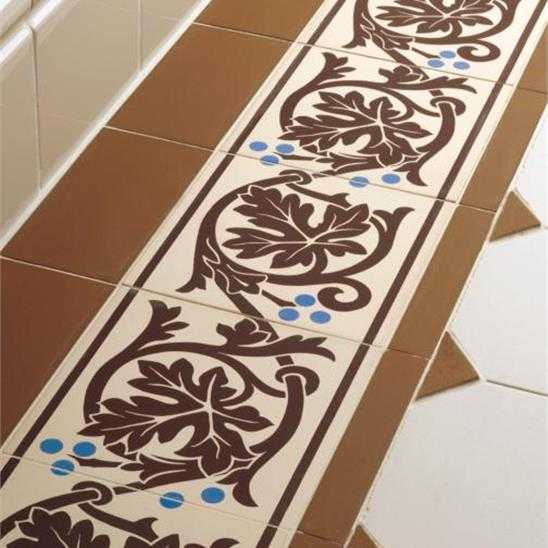 Adding a border to a geometric floor pattern is like framing a beautiful picture - a border can enhance an intricate pattern and add interest to something less complex.