FLORAL
Oh so pretty floral patterns to soften and warm up any room.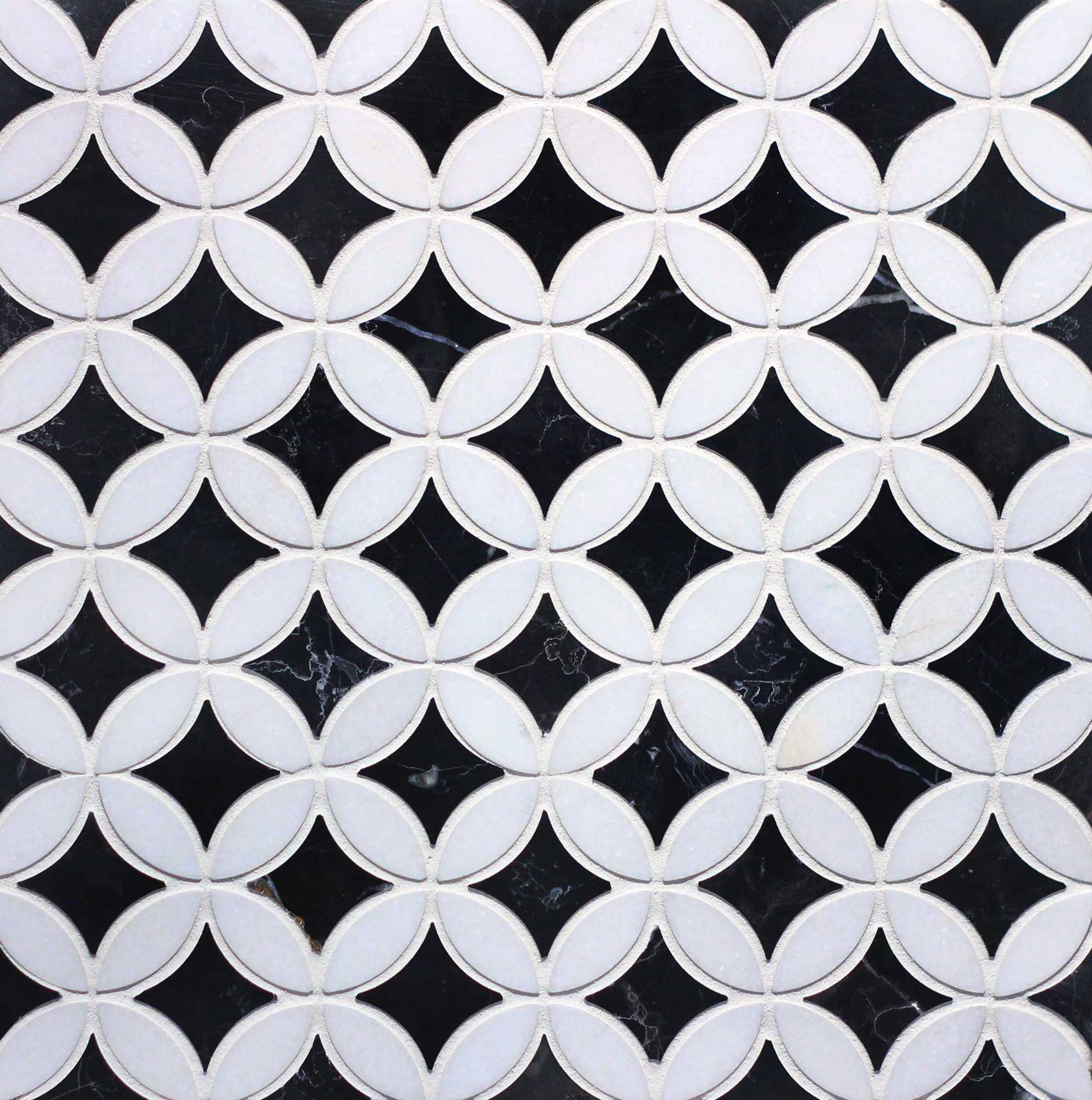 The timeless Coin pattern can be viewed as floral from one angle, and star-filled from the other.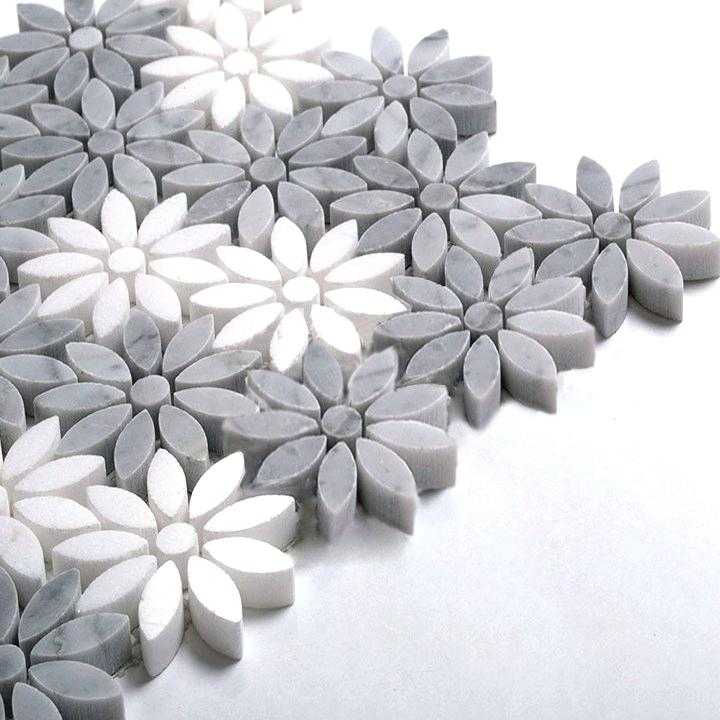 The intricate flower petals in the Daisy pattern are cut with waterjet and meshed on interlocking sheets.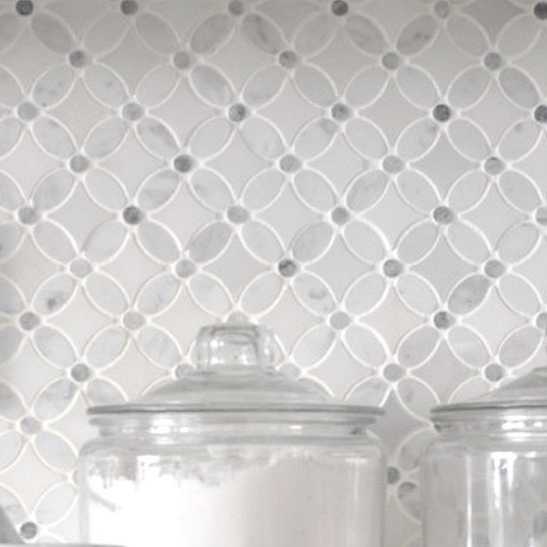 The Mumflower is a pattern of round and star shaped pieces meshed on an interlocking sheet. This is one of our most popular patterns and is destined to become a classic!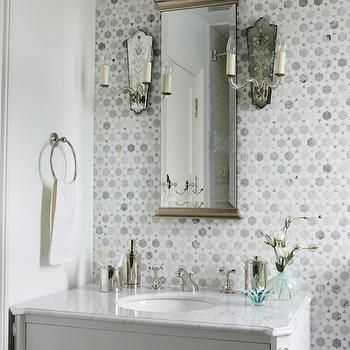 The tessellating Sunflower pattern incorporates hexagons, squares, and triangles to create a dynamic, yet calming, space.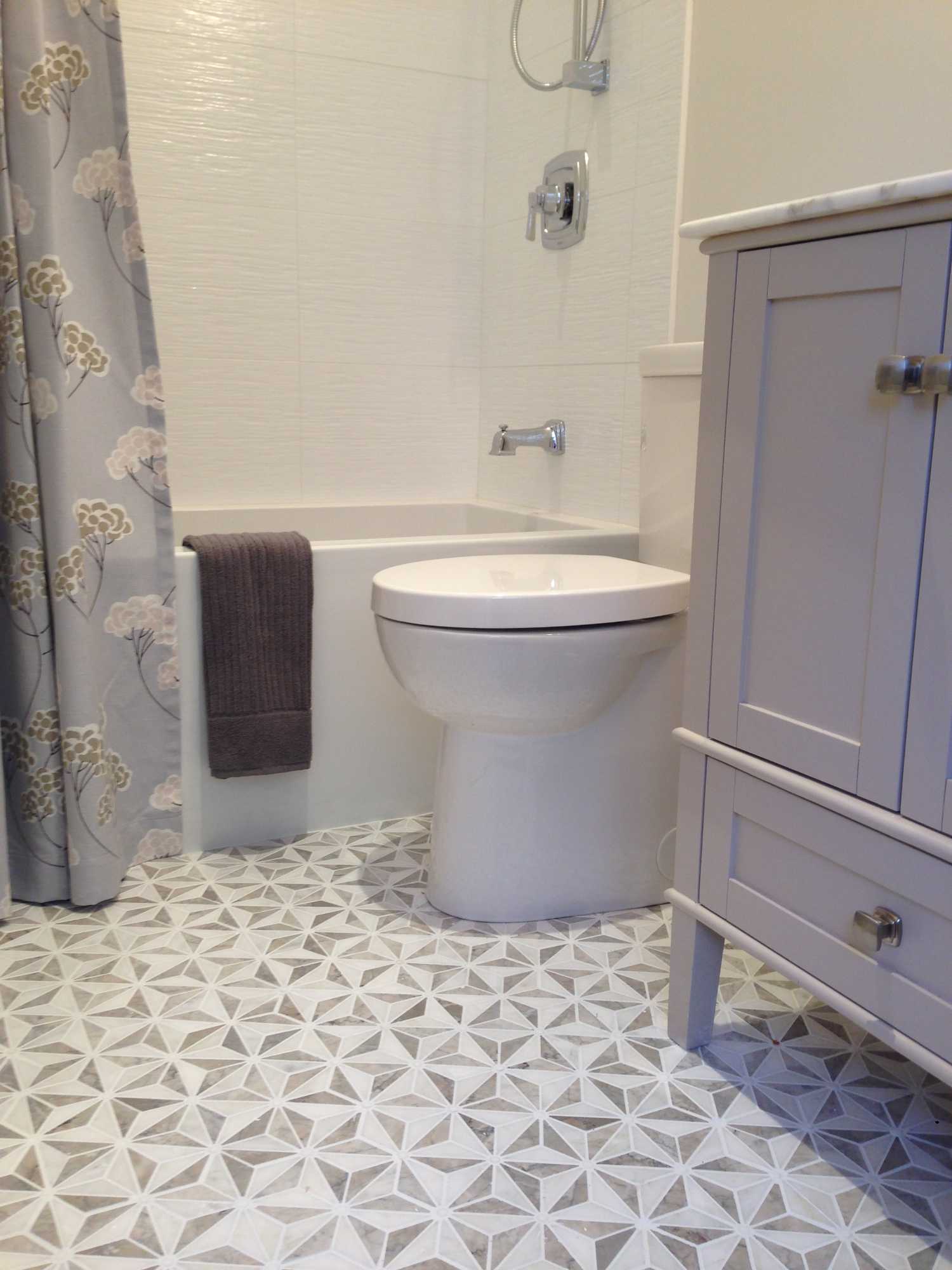 Get lost in the kaleidoscopic wonder of this dazzling mosaic.