MOROCCAN
Water jet cutting offer curves and angles that can not be achieved with tradition mosaic making tools. Although we stock these mosaics in the colour ways shown, you can always order them in different colour combinations.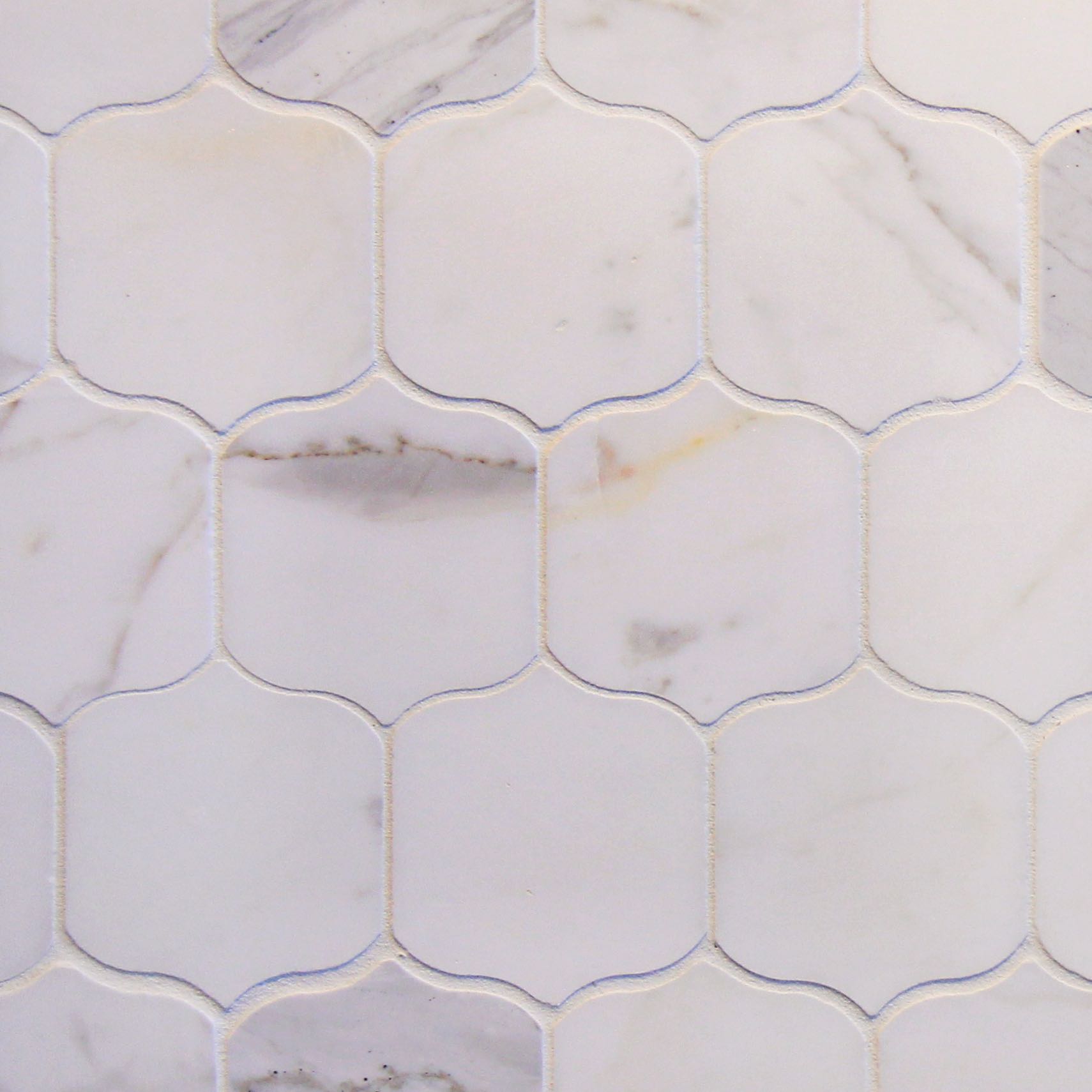 Stocked in three colours, special orders available for other colours and finishes.
Inspired by Moorish patterns, the 3" San Felipe is meshed on a 12"x12" interlocking sheet.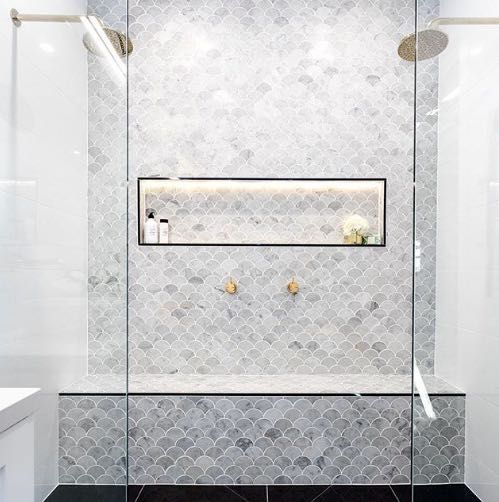 3" Fan Stock in four colours, can be special ordered in any of our available stones.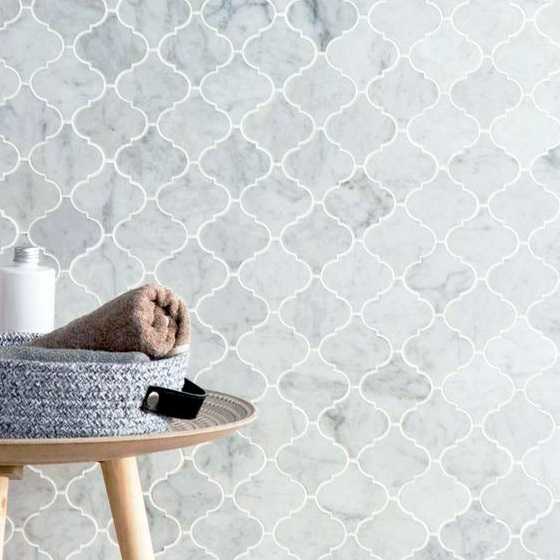 3" lantern pattern on meshed sheets stocked in a variety of stones. Special order available in other stones.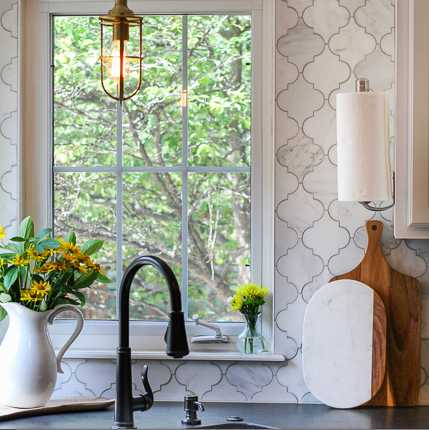 Stocked in Oriental White, Special order in any available stone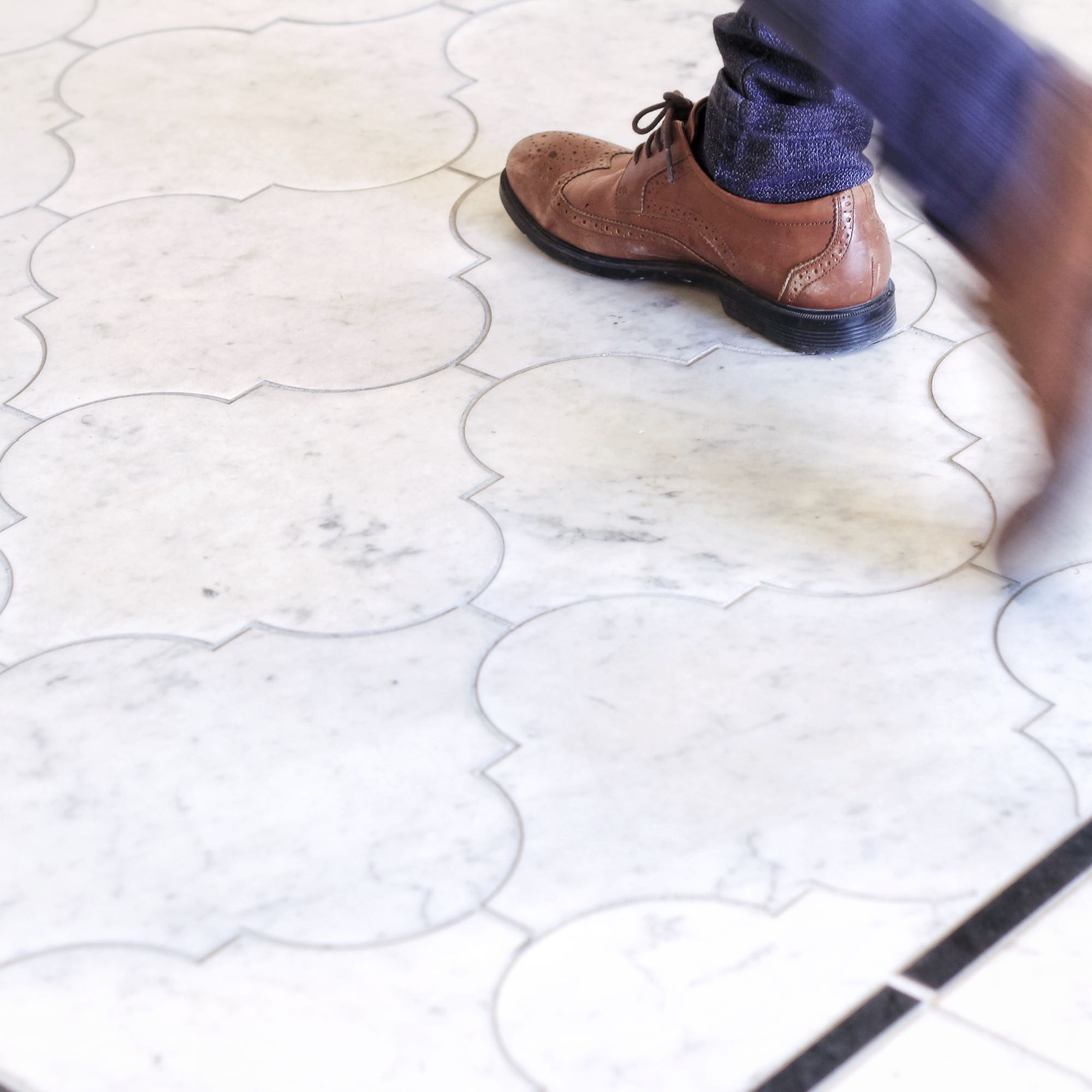 Stocked in Oriental White, Special order in any availalble stone