HAND GLAZED CERAMIC TILE
Hand glaze over machine pressed ceramic tiles
These authentically crafted, hand-painted ceramic tiles feature gentle brush strokes of inviting colours that work beautifully together; captivating the convergence of timeless beauty with an endless possibility of designs.
This hand glazed ceramic tile has a natural variation in color, shading, surface, and texture. The Multi-tone glazed tile is available in both gloss and matte finishes.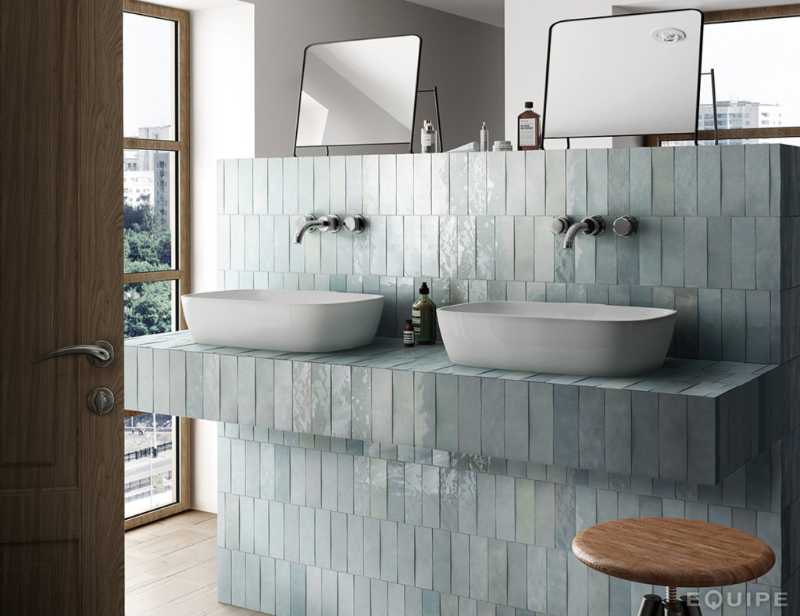 5" x 5" White body glazed wall tile with color variation.
Beautiful white body glazed wall tiles in neutral pastel colours.
Create the crisp look with these machine made tiles, but add the character with the hand glazed colours. Perfect for all interior wall applications.
A hand molded surface with a unique matte crackle glaze, creates a sophisticated yet rustic tile line. With a soothing colour pallet, this tile is perfect for that contemporary, rustic or traditional project.
The smooth surface effects of a clear glaze combined with the unique micro crackle and its reflective yet dimensional surface makes the Ocean series is not only unique but transitional in design from classic to contemporary.
Combine the craft of a master potter in the handmade surface with a defined sophisticated edge. The Studio Collection's special glaze offers depth and character for understated movement and variation.